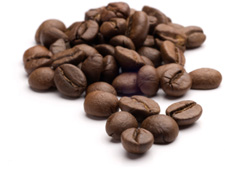 Getting The Right Coffee To The Right Place At The Right Time.
Jorgensen™ Coffee is a world-leading coffee processor, exporter and merchant, bringing people, resources and ideas to deliver quality coffee for our customers around the world.
The family business was established in 1984 in the city of Miami, Florida, U.S.A.. Inspired by his cousin, a former President of the renowned IBC - Brazilian Coffee Institute, the founder moved its small coffee trading firm from Brazil to Miami, in search of better business opportunities. With the emergence of Russia, as a new market in the early nineties, the firm took advantage and established itself as one of the main merchants of instant coffee in the Russian Federation and the CIS countries. In partnership with one of the world's biggest green coffee exporters our Company's founder has been credited with having nearly cornered the coffee market in Russia during this period. The company was also one of the pioneer exporters of Brazilian instant coffee to Asia when it started selling to the leading Korean Department Store "Lotte" in 2001.
From its humble beginnings, Jorgensen™ has grown over the years to find new ways to help feed the world. In 2007 the company acquired Haas Commodities from Monaco and since then has developed a presence in Europe assisting Eastern Europe, Russia, and Central Asia with their coffee needs.
Jorgensen ™ Coffee, remains a privately owned company with a strong entrepreneurial culture and an eye for value. Jorgensen™ remains one of the leading coffee merchants in the world, with solid partnerships with traditional Brazilian and Colombian producers.
Coffee Products
Jorgensen™ Coffee can give you the competitive edge you need – and the quality coffee your customers deserve. We offer quality ground, whole bean and soluble instant coffees, blended to you specifications, for retail, mass merchandising, and or food service.